/
/
Mrs. Blair's 4th-grade Class 2019-2020
Last modified: March 16, 2020
Mrs. Blair's 4th-grade Class 2019-2020
All about Mrs. Blair…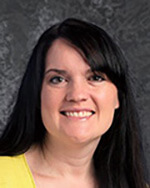 I grew up in Orem and have lived in Utah all my life.
I am married and have 4 children, three boys and one girl.
This is my 11th year teaching school.
My favorite thing to teach is Math and my favorite hobby is reading.
My favorite color is green.
I'm excited to be your teacher!
Classroom Links
Math
Literacy
Science