Last modified: December 1, 2022
Family Reads Program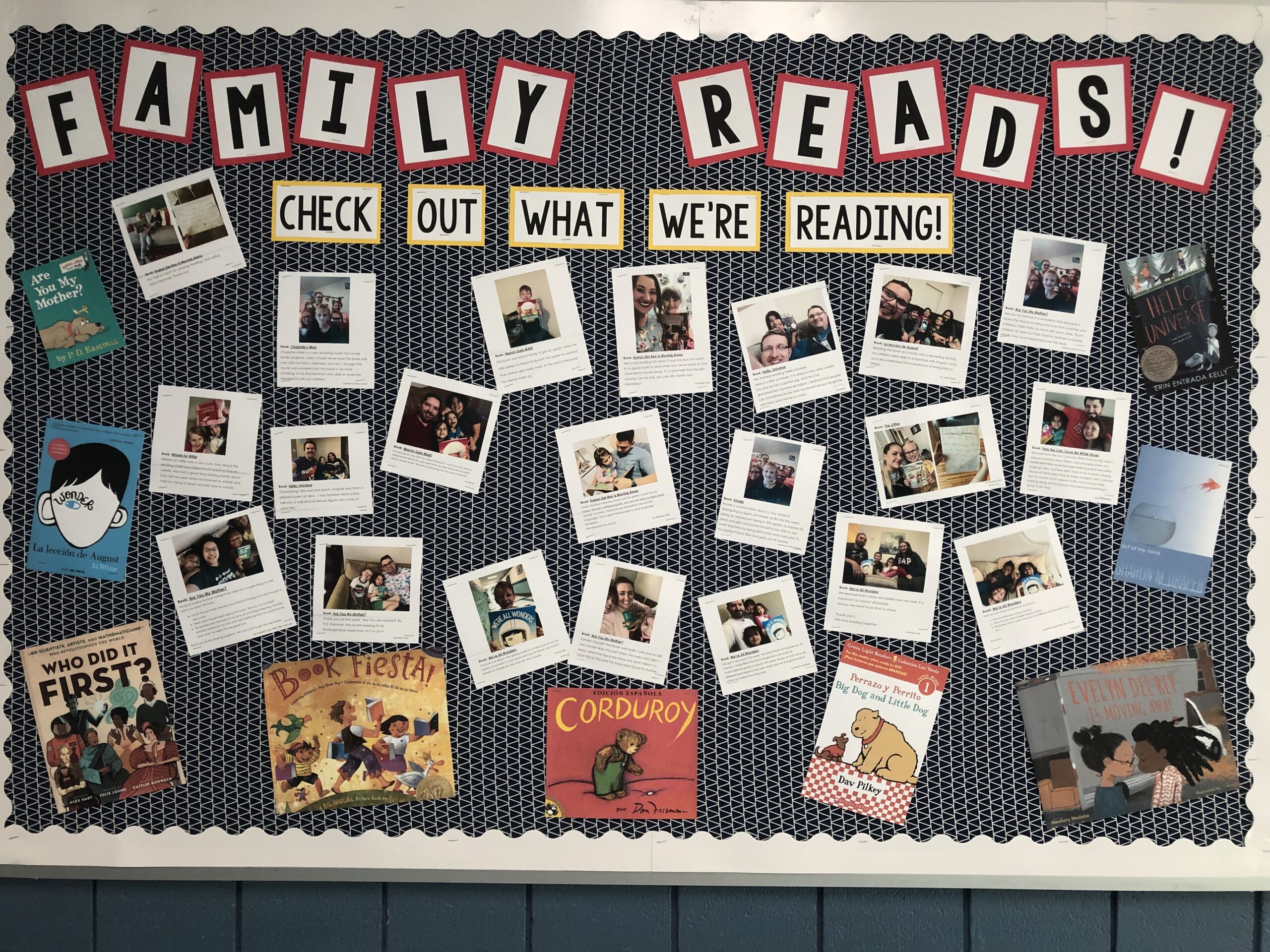 We are excited to continue an awesome program at Spring Creek called Family Reads! Each family will be able to choose a free book that your child will take home from school that you will read together as a family. When you're finished reading it, you'll let us know what you thought of the book and best of all, the book is yours to keep!
How to get Started
Read the book together as a family and talk about what you're reading.

Do you have a favorite character? What do you think about what's happening in the book? Do you have something in common with any of the characters? Would you recommend this book to others?

When you're finished reading the book, take a picture of your family with the book and write a 1-2 sentence review of the book and email both to Mrs. Blair ( michellebl@provo.edu)

We will post your book review and picture on our Family Reads bulletin board and may post it on our social media/website.

After you've done this, you can fill out the survey again to choose a new book to read!
We will check the book survey each Wednesday and will plan to send the book home with your student on Fridays. (We will continue this program for as long as our funding/books last!) 
Estamos entusiasmados de continuar un programa impresionante en Spring Creek llamado ¡La familia lee! Cada familia podrá elegir un libro gratuito que su hijo se llevará a casa de la escuela y que leerán juntos como familia. Cuando terminen de leerlo, nos dirán qué les pareció el libro y lo mejor de todo es que ¡el libro es suyo!
Cómo empezar
Rellena la encuesta de ¡La familia lee! y dinos qué libro te gustaría leer.  •Leed el libro en familia y hablad de lo que estáis leyendo. •¿Tienes un personaje favorito? ¿Qué piensas de lo que ocurre en el libro? ¿Tienes algo en común con alguno de los personajes? ¿Recomendarías este libro a otras personas? •Cuando termines de leer el libro, haz una foto de tu familia con el libro y escribe una reseña de 1 a 2 frases sobre el libro y envía ambas a la Sra. Blair ( michellebl@provo.edu) •Publicaremos tu reseña del libro y tu foto en nuestro tablón de anuncios de "Family Reads" y podremos publicarla en nuestras redes sociales/sitio web. Después de hacer esto, puedes volver a rellenar la encuesta para elegir un nuevo libro para leer.
Revisaremos la encuesta del libro cada miércoles y planearemos enviar el libro a casa con su estudiante los viernes. (¡Continuaremos con este programa mientras duren nuestros fondos/libros!) 
Traducción realizada con la versión gratuita del traductor www.DeepL.com/Translator